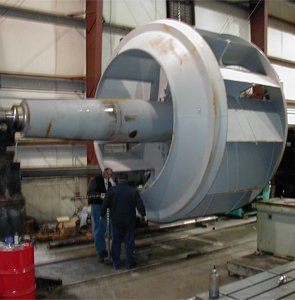 On Site Oil Filtration Services
We are specialized in cleaning, reclamation, rejuvenation of oils and related products & services. The services that we offer enhance fluid life, reduces waste & cost of replacement and causes no damage to the environment. We as a responsible service provider can help you reduce your expenditures on fluids by upto 50%, which in turn helps you save a lot of money. The oils that we treat successfully are hydraulic oils, lube oils, compressor oils, thermal oil, synthetic fluids, solvents and cleaning fluids.
Miscellaneous Services
Preparation of Complete Specification of Electrical Machines
Supervision of Erection & Commissioning
Comparison of Technical parameters of offers submitted by various Electrical Machine Manufacturers
R & M activity for old Imported/Indigenous Machines
Advise on Uprating of the Machine
Analyse the problem of Frequent Failures, including Remedial measures
Sparking/High Brush wear problem
Maintenance of Brush Gear of DC & AC Machines
Maintenance of Commutator of DC & AC Machines
General Maintenance of DC & AC Machines
Fault finding of DC & AC Machines
Any other problem related to performance of DC & AC Machines
At site dynamic balancing of rotating components.
We can do at site dynamic balancing of any type.